In today's world, philanthropy is as global as business.
We find support for this conclusion in several recent trends. According to the 2017 Global Trends in Giving Report, 45% of donors worldwide give to organizations outside their own nations. This dovetails with the high (75%) portion of global donors who use social media for news and giving inspiration. Consider recent outpourings of support for Haiti, Bali, Puerto Rico, or the Rohingya people in Myanmar; philanthropy crosses borders and follows the news cycle.
Further evidence for the global nature of modern philanthropy comes from the software market. An increasing number of nonprofits have shown ambition, a yearning to expand beyond national borders, to bring vital services to new populations. Scalability—a system's capacity to handle growth and change, especially that incurred by crossing borders—has risen in the priorities of non- and for-profit software buyers alike.
Few segments of the software world show this as clearly as the ERP market. Enterprise Resource Planning (ERP) solutions must meet and streamline nonprofits' organizational, financial, and operational needs. Scalability means two things in ERP systems: a) access to on-demand computing resources and b) the ability to manage multiple entities. An ERP system is scalable if it can handle the challenges—the increased complexity and added rules, the different tax standings and economic strains—that come with international expansion.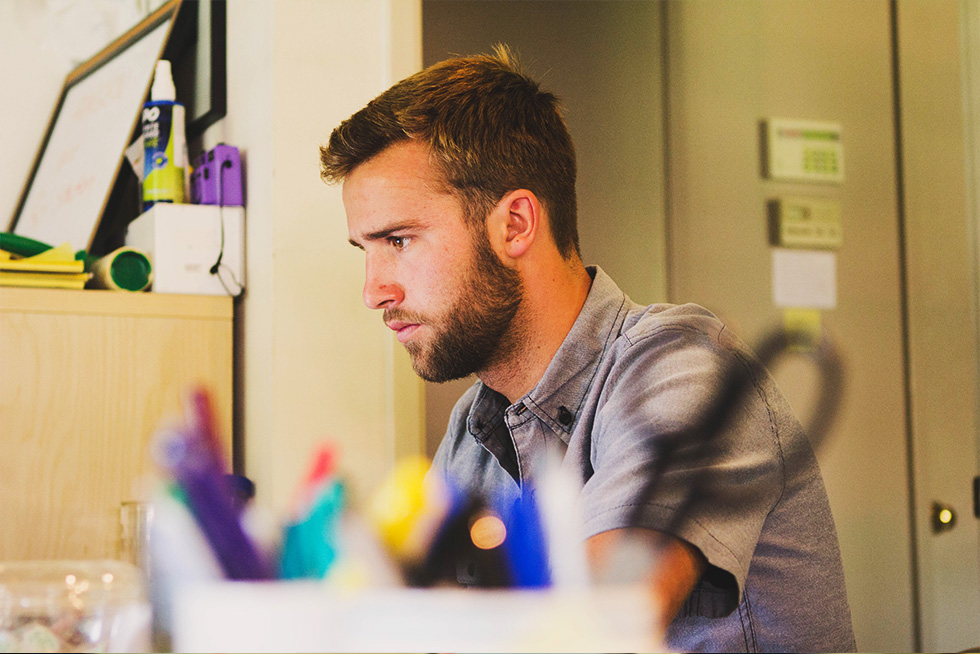 It is difficult to overstate the unique difficulties involved in cross-border growth. Multi-national nonprofits must adapt to different understandings of tax exemption. They must learn to use different currencies and recruit from unfamiliar volunteer bases. They must employ ever more intricate approval processes. To make it worse, many multinational nonprofits must build supply chains for disadvantaged regions of the world, where low bandwidth and poor physical infrastructure make it all but impossible to use traditional ERP software.
Yet despite these challenges, a surprising number of otherwise ambitious nonprofits remain stuck with ERP systems they've long since outgrown. Some charities, it seems, just can't bring themselves to look for a more scalable solution.
Why is this? In many cases, the reason lies with the investment of time and resources that goes into traditional ERP systems. The costs of on-premise systems are legendary. In several notable cases, legacy systems have been known to weaken or even bankrupt Fortune 500 companies. Implementations can last anywhere from one to seven years, after which executives and IT staff alike recoil at even the thought of a new search process.
And this is understandable—for years, ERP systems were anything but scalable. Only with the advent of the cloud architectures have solutions emerged that can meet the long-repressed needs of ambitious nonprofits. In fact, many nonprofits once or twice-burned by on-premise ERP will find that it costs less to go live on a cloud solution than to sustain another year with their current system.
But there's a catch: listening to today's ERP market gives one the impression that every vendor has a 'scalable cloud solution.' To discern between true and false advertising, nonprofits must measure each ERP product against a specific set of criteria:
The vendor should regularly update their system at no cost to clients.
Clients should have the ability to grow and cross borders without in-system penalties.
Clients should never have to suffer significant downtime.
The vendor should never require users to install new software just so that they can cope with increased demand.
The solution should adapt to various units within the same organization. They should be simple for small units and feature-rich for large ones.
The solution should support multiple languages and currencies.
It should support multiple fiscal years and more than one chart of accounts.
It should allow each client to expand as one entity, rather than permitting international growth only as separate islands.
It should allow clients to grow without requiring additional administrative or technical spending on their part.
Already the most automated solution on the market, the following features make Xledger cloud ERP the most scalable as well:
System-wide application of the inheritance principle
Multi-tenant cloud architecture
Workflow
Extensive automation
Flexible resource management capabilities
Powerful consolidation.
Multi-currency and multi-language support
With Xledger, nonprofits can rapidly on-board departments, divisions, organizational units, and new or acquired companies. They can report both within each entity and across the entire organization. Yet at no point does Xledger demand the overhead usually required to operate and maintain such a system. Xledger empowers nonprofits to grow in size, in scope, or in both, but without the need for more IT personnel.
Once live on Xledger, nonprofit customers no longer need to change systems or make significant capital investments. And when they grow, they grow with Xledger.
Xledger draws its scalability from the following three sources:
1) Comprehensive and unified ERP: Xledger's robust feature set allows nonprofits to grow in size and functional requirements without leaving the system.
2) True cloud multi-tenant architecture: True cloud architecture provides superior scalability to traditional on-premise ERP solutions. Nonprofits can easily access the system from new locations as they expand operations. Both the architectural design of Xledger's database and our team's consistent efforts to streamline it ensure that Xledger outperforms its competitors. Since we have fewer touch-points than competitors, Xledger can charge a much lower unit cost, and thus can automate many more services.
3) The inheritance principle: The inheritance principle is one of Xledger's most unique differentiators. Each level of a nonprofit inherits the rules of the level immediately above it. Applied throughout the entire hierarchical structure of Xledger's platform, this principle means that growing nonprofits can create new organizational units and subsidiaries. Sub-units can make the alterations they need without affecting the rules above them.
A business person viewing Xledger's dashboard
We find an example of Xledger's scalability in action at the world's largest provider of pediatric surgery, Cure International. Prior to implementing Xledger, CURE lacked full financial control over its 30 national subsidiaries. CURE leadership had low visibility and limited ability to track global transactions. Each new nation brought with it a new language, currency, and regulatory context. More bolt-on modules than core solution, CURE's traditional ERP system could no longer support the organization's mission.
CURE reaped benefits almost immediately after going live on Xledger. Built for global organizations, Xledger easily handled CURE's multiple locations, complex regulations, and dozens of currencies. Xledger gave CURE control over its subsidiaries and equipped it to create new ones. "We want to double our surgical capacity over the next five years," CFO Mark Knecht said, "And we believe Xledger is one of the crucial decisions we have made to make that a reality."
No matter how complex their organizations, Xledger empowers nonprofits with freedom and peace-of-mind. They can grow without worrying about the constraints of their ERP infrastructure, restrained only by the limits of their ambition to serve.