Last month, we addressed how growth can complicate accounting and hinder insight. We showed how Xledger helped global shipbroker Galbraith's overcome these challenges. This week, we take a look at the threat that bureaucracy can pose to growth—and how the right software solution can help tackle it.
Most articles about organizational growth focus on external and economic obstacles—funding shortfalls, fierce global competition, the challenges of entering developing markets.
But many organizations sabotage their own growth. According to research by Chris Zook and James Allen, 85% of executives finger internal factors as the most powerful obstacles to expansion. Writing separately, Zook pegs this number at 94% of executives in the biggest companies.
What could so often end growth before it starts? According to Zook, the primary answer is bureaucracy. As organizations grow, they become more complex. Approval processes lengthen as approvers multiply. Decision-making slows. High-achieving cultures corrode. Information flows thin.
How can executives clear these obstacles?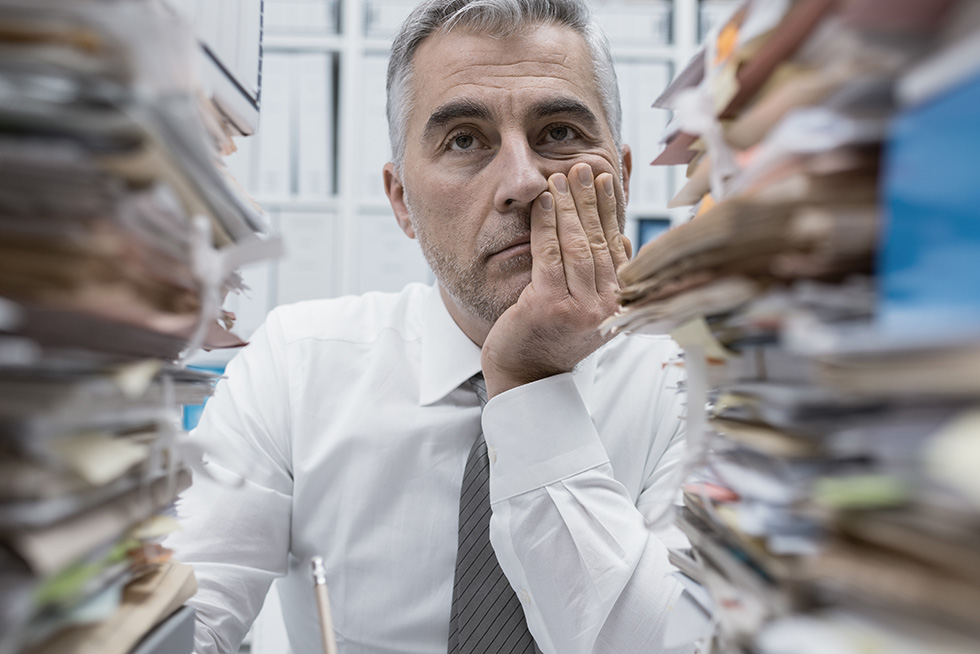 By reflex, most leaders look for organizational answers. They attack communication gaps with direct meetings. They create performance reviews to fight apathy. They identify information bottlenecks and attempt to remove them.
Most executives leave software out of the equation. To them, another tool to the stack would just be one more complicating factor.
Leaders are right to dismiss best-of-breed applications. Most organizations already have too many of them. But enterprise software is no longer restricted to single-purpose tools and clunky integrations. Unified Cloud ERP solutions offer once-unthinkable levels of unity and scalability.
A cloud ERP solution like Xledger can reduce complexity through the following.
1. Digital Workflow: Xledger facilitates paperless, configurable workflows across departments and regions. Alone, this would mitigate the effects of complexity, not reduce it. However, Xledger pairs its solution with world-class consulting services, helping customers to simplify processes rather than merely support them.
2. Seamless Reporting: Within Xledger, financial and operational data 'rolls up' from lower to higher levels. A global executive can monitor the health of their entire organization in real time. Leaders can slice and dice this information with Xledger's advanced BI tools. By eliminating obstacles to data flow, Xledger reduces complexity and provides firmer grounds for decision-making.
3. Hierarchical Data Model: Changes at the highest level of an Xledger customer automatically 'inherit' downward. This has many and massive implications. To pick one, it means that top executives can change every entity in their enterprise with one touch. It also means that leaders can add or acquire new entities without complicating their organization's infrastructure.
The list goes on. Other ways that Xledger mitigates or reduces complexity include widespread automation, prompt support, continual upgrades, and multi-language and multi-currency support.
Of course, even the most comprehensive solution will fail if you don't use it. But for organizations ready to address bureaucracy, Xledger is an invaluable partner.